SCP-154: Not Ready for Prime Time
(This letter has also been uploaded to IPFS: https://ipfs.io/ipfs/QmT8Fc9PvBcv4nS3pGZ2S9Z5zk84CHSVZvDdo9yBAtcrTY)
Hello ShapeShift DAO community -
The purpose of this joint statement is to urge FOX holders to vote against SCP-154, the governance proposal that is currently being offered as an alternative to SCP-153 (a parametric fee proposal accompanied by tokenomics incentives).
This statement is issued by the following actors in the ShapeShift DAO ecosystem:
Ops Workstream Leader
Product Workstream Leader
Engineering Workstream Leader
Tokenomics Workstream Leader
Head of Technology (Fox Foundation)
SCP-154 would mandate that the DAO pursue an experiment with FOX Rewards. We're adamantly opposed to such a path as specified in the proposal, due to our belief that it will:
Require the DAO to build a spec that lacks any currently-viable platform
Hitch the DAO's fortunes to a rewards platform that–in the eyes of the technical experts of this group–is not ready for production
Expose a material amount of the DAO's FOX to heightened smart contract risk
Builds upon a spec that is not complete and, at current, has zero support amongst the Workstream Leaders who would be implementing it
Implements a Tokenomics model that is untenable given the DAO's current circumstances
Overturns the community's judgment voiced in the governance-approved Product Roadmap
Wastes the DAO's limited time and resources on an idea that is unlikely to lead to sustainable increases in volume or user retention
Likely to result in large-volume traders (who would benefit most from such an arrangement) quickly dumping their rewarded FOX
Undermine workstream leader autonomy and create the risk of endless governance quagmires
Note that the intent of this statement is not to create an Appeal to Authority; we are only five Foxes amongst hundreds of enthusiastic community members. However, we believe our deep familiarity with the DAO (a natural consequence of our roles), as well as expertise within our given fields, puts us in an excellent position to evaluate FOX Rewards.
We hold a variety of opinions and often disagree on other matters–but on this matter we speak clearly and as one voice:
FOX Rewards as specified in SCP-154 is untenable, risky, and built on a rickety foundation of flawed assumptions and incomplete work. To implement it now would be a potentially grave strategic blunder at a time when the DAO can ill afford such mistakes.
Lessons learned...or not?
The DAO recently conducted another experiment with rewards using a platform called Thrivecoin. This experiment was objectively a failure (even according to most of those who directly worked on it) and resulted in a narrowly-averted reduction of the community's stablecoin treasury; it did not lead to a sustained increase in volume or users, and it cost the DAO precious time managing it.
Most worryingly, rushing into the experiment without thinking through all elements of the implementation (including edge cases and failure modes) resulted in the DAO nearly losing over $50,000 in OP tokens, which would have required treasury intervention. It was only through the last-minute intervention of a third party that this scenario was narrowly avoided. This is unacceptable as an operating practice.
Additionally, the partner selected for a prototype is not a production-grade battle-tested platform/team. In our previous engagement with them this summer we found their technical knowledge to be intermediate at best. Despite being passionate and helpful, they lack the critical savvy for adjusting to the needs of such a complex program. Accordingly, the likelihood that something goes wrong is too high to support the program and its related FOX budget.
Luck is not a strategy.
Experimentation is precisely what the DAO needs right now, and it's okay for experiments to fail. What is not okay, in our view, is failing to learn the lessons gleaned from Thrivecoin & Foxatars. The results of that trial call for a more careful, considered, conservative, and cautious approach with any rewards program–*especially* one that directly involves the DAO's native token. Yet SCP-154 proposes that we do the exact opposite by pushing the DAO to move forward with FOX Rewards.
The undersigned community members have repeatedly expressed concerns about FOX Rewards over the past several months–(and in some cases, even since the concept was first floated)–long before the current fee debate reared its head. These concerns were only magnified by the Thrivecoin results, as well as the latest implementation details spelled out in the new Fox Rewards Proposal. But rather than embrace these lessons and concerns, SCP-154 proposes that the DAO rush headlong in a strategic maneuver that reveals deep flaws when subjective to the light of scrutiny.
Our specific concerns with SCP-154 are as follows:
There is currently no suitable platform on which to build FOX Rewards
To date we are unaware of any platform that fits the needed specification that is production ready. Mercle has been suggested as a possible option, but as of writing is not audited, lacks sufficient documentation and has raised major concerns with our engineering team over past interactions.
The community asking for this to be prioritized without additional scoping and technical design work is similar to writing a blank check. At this time we simply don't know how much this effort will cost in terms of engineering resources–and even if we did, there is no suitable platform on which to build the spec.
Our first engagement with the proposed rewards platform was not promising
The draft spec referred to by SCP-154 outlines Mercle as the FOX Rewards platform. During an initial (unrelated) engagement with Mercle, the DAO required a full-time engineer working through the weekend to diagnose problems with their codebase, downloading their app, and fixing their codebase. Given this experience, we believe there's a higher likelihood that there would be bugs in the platform as proposed in SCP-154.
The Mercle team seem to be eager to build useful products in the web3 space and we wish them the best in their efforts. We also appreciate them taking the time to engage with the community. They appear to be good-faith actors and are working on improving their platform. However, given our recent experience (as well as the deep technical concerns outlined in the following section), we believe the platform to be an unviable path forward as described in SCP-154.
SCP-154's technical specification (as articulated in the draft spec referred to in the proposal) is untested and not ready for production
The technical/engineering/developer experts amongst us (namely 0xean and 0xdef1cafe) have evaluated the Mercle platform that would be used in FOX Rewards and have come to the following conclusions.
After conducting initial due diligence, 0xean believes that Mercle is not production ready. He has identified several critical requirements that should be in place before Mercle is considered further including:
A professional audit, with all high and medium severity issues mitigated.
Documentation provided to the engineering workstream on how the signing server is currently secured and who has access.
Implementation of additional fail safe mechanisms beyond token approvals that limit the impacts of unexpected behavior. These should be built into Mercle's signing server and include at a minimum: limits on total FOX emitted, FOX emitted per time period, and maximum FOX emitted per address.
0xdeficafe has the following concerns:
Mercle is a relatively less-experienced development agency; their social proof and testimonials are largely from the previous project they worked on with us https://mercle.xyz/. As previously discussed, the Engineering Workstream used an inordinate amount of resources assisting with delivery of the Foxatars project–and as such, would not recommend working with them again.
The positioning of Mercle as a comparable alternative to an existing experienced and responsible team across the entire engineering lifecycle, as is required for a program such as FOX Rewards, is misleading.
Mercle's own representation of themselves is illustrative of their capabilities https://mercle-1.gitbook.io/mercle-public/team
It's predicated on flawed assumptions about the inherent business model
FOX Rewards in and of themselves may someday be an effective way to drive more users and volume to the platform. However, this would be predicated on the DAO already earning a meaningful amount of revenue–something that is not currently true.
The DAO's list of affiliate partnerships looks impressive, but in fact most of these affiliate streams are moribund and/or effectively dead. For instance, as shown by the revenue dashboard, the vast majority of those partnerships generated nothing for the DAO from May-July. (The failure of the affiliate revenue approach and the lack of a sustainable business model is why many at the DAO are calling for a pivot away from this failed approach, toward one that combines well-articulated tokenomics with a fee model.)
Optional donations, which have been tested for several months, have proven to be an unreliable and de-minimus revenue source. The DAO's only reliable source of revenue is the Cosmos validator, which itself is highly exposed to the price of ATOM (which is trading near long-term lows). Yet this proposal presupposes these inert seeds will magically blossom once they're nourished by FOX sprinkled from the heavens.
What the DAO needs now is to experiment with new sources of revenue–not likely-doomed efforts to transform inert seeds into green shoots.
SCP-154 does not make sense from a tokenomics perspective
Since the inception of FOX Rewards as an idea, various community members have voiced concerns that a large amount of newly-acquired FOX would be quickly dumped on the market. SCP-154 proposes that in order to avoid this dynamic, the DAO could simply purchase FOX using the revenue it generated via the Rewards program. Yet if this were the case, the DAO would not actually stand to earn anything from the rewards program.
It's been proposed that alternatively, the DAO could keep the revenue it earned. In that case, the community concerns about token-dumping would not be addressed.
A "worst of both worlds" approach, whereby some percentage of revenue is kept and the rest is spent on FOX buybacks, has also been put forth. This would continue to expose the DAO to some degree of token dumping, while undermining the ability of the rewards program to generate revenue. Even if one generously assumes the right balance between revenue and buybacks could be dialed in, this would likely be a time-consuming endeavor, complicated by the vagaries of both users and the market. The DAO does not have the luxury of time.
This program might be viable in a scenario where the DAO is already earning enough revenue to offset expenses. (In fact, this is one of the blockers that the Product team identified, as outlined below).
From a risk standpoint, the FOX Rewards proposal specifies that 10 million FOX would be budgeted for the program, with up to 2M in a new Safe. This amounts to $200,000 and $40,000 at current prices, respectively. Given the aforementioned analysis of how no feasible and safe platform currently exists, it would be folly to risk *any* amount of FOX in these efforts.
Lastly, SCP-154 does not have a compelling value accrual mechanism for FOX. This stands in contrast to SCP-153, which does create new reasons to hold FOX due to its incentivization structure.
SCP-154 raises a host of product concerns
The spec isn't done, full stop. It's premature to discuss a proposal unless there's clarity about implementation and potential solutions to perceived challenges. On top of that, the inconsistencies across the proposed spec are jarring and confusing:
There's a proposed cost for Foxatars which is similar to charging a fee.
There is a list of several blockers with no resolution path. (To be clear, some initial blockers/concerns have been addressed. This is promising, but in the opinion of the Product Workstream much more work needs to be done before the spec is ready for governance.)
The economics don't make sense and are naive about growth projections. FOX rewards will not lead to 10% MOM growth continuously in a bear market. Yet, that's implied.
The technical due diligence is not complete, and it was suggested that the team that built the platform does their own diligence.
Now that API's charge us for volume we make even less; passing back revenues to users means we have a deficit.

Myriad operational concerns
FOX rewards and the public good/grants programs at the DAO have cost constant monthly cycles in salary from contributors in Marketing, Global, Moderation, Product, Operations, and sometimes even Engineering (a much higher $/hour spend and distraction of our most valuable resource) that have never been fully measured and accounted for under the current public good focused strategy as an additional cost incurred.
A premature rewards program, or commitment to continue down the path of free plus optional donations without a stable source of revenue will only further the austerity measures enacted by this DAO. As we continue to lose resources and trim our monthly costs, a lack of revenue generating strategies will eventually lead to a lack in development output, quality, and future potential products and services of the DAO.
With the development of the API, it has become clear that there is a winning strategy in providing services outside of the app to consumers willing to pay for good services. We have a clear model for success and iteration through building out the API and future offerings like SDKs and widgets of our services. Providing the service(s) to be consumed and built on seamlessly so that ShapeShift is once again the preferred backbone and utilized service provider for a plethora of crypto platforms and services is 10-100x the bet on exponential user growth/ShapeShift service consumption. We just found out we are good at making engines, and the timeline to manufacture and sell them as working cars in addition to them as engines is at our disposal if we resource and focus properly.
Our services have a better shot of being able to be more relied upon and functional with a ShapeShift future that includes a monetized service that consumers are willing to pay for. We have begun to scratch the surface of that with our API work. Our app can always reflect our services as a demo version of what our API (and future services) can be built into, but no longer needs to be burdened with the weight of being the sole breadwinner if we can continue to iterate on services people are willing to pay for. Many crypto companies right now surviving the bear are here because they provide a service users are willing to pay for.
SCP-153 starts the conversation for the rails for monetization and empowers the DAO to build where the utility is. SCP-154 dictates a Product roadmap guideline and creates more gray area and lack of clarity in the community's wishes with regards to direct authority in SCP-92 and SCP-149.
If we are to continue in a direction where SCP-154 passes, there is little hope for the monetization of this utility as resources are poured (again) into a scope of a program that clearly needs more research and time before enacting.
If we can provide a service that makes clear revenue based on utility, rewards programs will have a foundation to succeed from. Monetization will need to come first, and rewards programs are not mutually exclusive to public good services. These potential user growth tokenomic focused programs via rewards should be given the proper foundation and growth potential of funding, and can and should be revisited after we establish more revenue positive services.
The FOX Rewards proposal upends decisions previously made by both the community and Workstream Leaders
SCP-154 stipulates that even though the Product Workstream will have the ability to prioritize FOX Rewards, "...all Workstreams will be expected to do everything in their power (within reason) to launch the FOX Rewards experiment within a reasonable time frame." This ambiguously-worded mandate is tantamount to forced prioritization and is untenable as an operating strategy, for it would force the undersigned Workstream Leaders to engage in a good-faith effort to launch an experiment we believe to be risky, flawed, and poorly-conceived.
This quasi-prioritization also undermines the recent (and overwhelmingly-approved) community approval of a Product Roadmap that clearly and unambiguously prioritized the API and put far less focus on shiny interface features without success/failure criteria. FOX Rewards, meanwhile, were listed as only one of several potential "bets" for the DAO. Upon taking a closer look at this Roadmap item, Product identified a number of blockers as described above. SCP-154 seeks to overturn this sound judgment by forcing Product (and other Workstreams) to do "everything in their power" to launch FOX Rewards. This is arguably an abuse of FOX holders bandwidth and Workstream Leader roles/responsibilities.
The community has already spoken with respect to prioritization. While it ultimately has the last word on everything the DAO does, forcing a change of priorities in order to avoid fees being added to the platform sets an undesirable precedent that could result in confusion and muddle the DAO's efforts to gain a clear sense of strategic direction.
Not ready for Prime Time
Even if one discounts the tokenomics, business model, product, operational, and forced-prioritization concerns outlined above, the technical and smart contract risks warrant stringent opposition to SCP-154.
To reiterate: there is currently no suitable platform we're aware on which to build FOX Rewards. Passing a proposal in the face of that fact amounts to a blank check that would likely lead to confusion, ambiguity, and the waste of DAO resources.
With respect to Mercle, proffered in the draft spec mentioned in SCP-154 as a suitable platform, is in fact highly untested and riskly. The DAO is not in a position to be experimenting with platforms that are so untested, particularly when there's a substantial opportunity cost engaging with said platforms instead of more promising routes. Especially when we know that the proposed implementations' technical expertise is lacking; they're a brand new platform without any other distributions under their belt, and the modeling remains inaccurate.
The FOX Rewards proposal appears to be a hasty effort to offer an alternative to fee experiments, similar to how optional donations were hastily conceived in order to avoid fee experiments earlier this year. The undersigned are uniformly in favor of the fee experiment articulated by SCP-153 and believe its implementation is the best thing the DAO can do, at the current juncture, to improve its odds of long-term success.
As such, we strongly advocate voting for SCP-153, and against SCP-154. For community members strongly opposed to fees, a simple "NO" on both proposals would suffice to oppose both the fee experiment and the proposed FOX Rewards (and all the risks and pitfalls it entails).
FOX Rewards as articulated by SCP-154 is simply not ready for Prime Time. The overall concept of FOX Rewards is an idea whose time may someday come. That day, in our collective opinion as community members who care deeply about the DAO and its long-term success, is not now.
Thank you for your attention and consideration around this important governance matter,
Kent - Tokenomics Workstream Leader
Tyler - Ops Workstream Leader
FBL - Product Workstream Leader
0xdef1cafe - Engineering Workstream Leader
0xean - Head of Technology (Fox Foundation)

More From ShapeShift
FOX Governance Process
How to link legacy forum history to your Metaforo account
How to link legacy forum history to your Metaforo account
Anonymous Feedback Submission Form
Anonymous Feedback Submission Form
🏛️Proposal template and instructions
🏛️Proposal template and instructions
[SCP-TBD] Parametric Survival - A Pragmatic Fee Model
[SCP-TBD] Parametric Survival - A Pragmatic Fee Model
by
0xdef1cafe
[Ideation] SCP-155: Migrate Shapeshift DAO's forum back to Discourse
[Ideation] SCP-155: Migrate Shapeshift DAO's forum back to Discourse
by
0xean
[Ideation] SCP-152: Extend ShapeShift DAO with EIP-4824
[Ideation] SCP-152: Extend ShapeShift DAO with EIP-4824
by
amanwithwings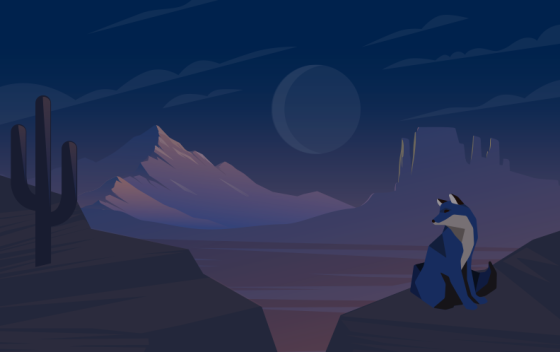 Welcome to the official forum for ShapeShift DAO. Learn more at shapeshift.com