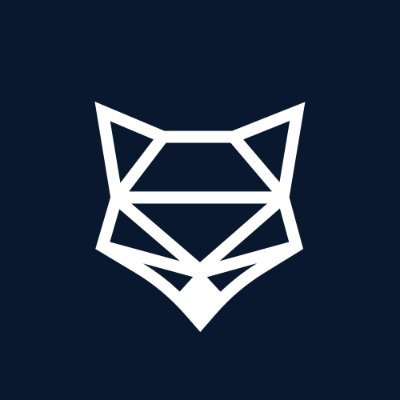 Web3 University
390 Members
WeAreCrudeBorne
86 Members
Metaforo Study Group (Chinese)
67 Members
Docs Index
Nomination of @Hpayne to become the new Marketing Workstream Leader
PROPOSAL DESCRIPTION
This proposal is an addendum to [SCP-99] and is a nomination of @Hpayne to become the full-time Marketing Workstream Leader and transition Tyler out of the Interim Marketing Workstream Leader position. The goal of this addendum is to acknowledge the goals and spirit of SCP-99, continue the success of the Marketing Workstream, and expand on its grassroots strategies for user growth and retention without disrupting the speed of the workstream's development or structure and allow Tyler to return his cycles to the Operations Workstream as his sole DAO focus.
Summary:
Search for User
Wondering if you could add a search option for members (mod+ ? at least?)
nick , email, address

oh and discord handle if...
ShapeShift
•
21 hours ago
General Life - Talk about loss of someone
Rules: no private details. General items, Safe space.
I started this on discord recently, not sure there or here is better suited.
Thought i would try it here. Repeating the data, might help too.

*oh reply to this MAIN post, and the overall system doesnt get annoying.
Then again, may be in this case the Threaded reply setup migh tbe ok.
as each Post would be a separate person?
Support
•
December 7, 2022
Peer to Peer Crypto Tipping with Everpay
What is everPay

everPay is a cross-chain payment and settlement protocol, providing real-time, low-fee token payment and settlement services for users and merchants, and in our case, tipping between members and community managers.

The transparent and trustless ledger of everPay can be verified by anyone to ensure the accuracy and unforgeability of transactions.
Bridging Assets between everPay and Ethereum

After your Ethereum wallet is connected to everPay, select the SOS token to be deposited and enter the deposit amount, and then click "Deposit". After you approve the transaction from your wallet, your deposit requires 6-block confirmation on Ethereum to arrive.

You can also bridge assets from everPay to Ethereum using
ShapeShift
•
December 6, 2022
Ideation - SCP (115): Jan-April Customer Support Workstream Renewal
Incubation post link: https://forum.shapeshift.com/thread/incubation-scp-tbd-renew-customer-support-workstream-jan-1st-april-30th-2023-41390
Summary: The Customer Support workstream would like to offer 7 days a Week Customer Support Services for 4 Months. During these 4 months we want to focus primarily on using the Discord ticketing system to assist our users.
ShapeShift
•
December 6, 2022
Ideation SCP(114): 2023 Jan-Jun Moderation Workstream Renewal Discussion
Summary
The Community Moderation Workstream is primarily responsible to support the community and to maintain the integrity of all ShapeShift various platforms such as Discord, The Forum, and Notion. Future platforms that the community chooses to implement may also be included. This workstream is used daily to ensure the smooth operation of the ShapeShift DAO.
This proposal is to renew the Moderation Workstream, re-elect Giantkin as leader and fund the workstream through the end of June 2023.
ShapeShift
•
December 6, 2022
ShapeShift now has a Common Ground
What's Common Ground?
Common Ground is the chat platform that makes communities stronger, creates new ways of working and collaborating, and unlocks the power of web3. - https://www.commonground.cg/

In other words, Common Ground building a Web3 alternative to Discord. I met their founder, Marta, at Devcon, and she kindly invited ShapeShift to participate in their alpha.
We've created a Common Ground space for the DAO that you can join through this link: https://app.commonground.cg/community/BShmrAGNey?ref=TsCyMhttu
WeAreCrudeBorne
•
December 6, 2022
(Spaces) - CrudeFiles: "Preludes out of time" - Transcription
Some problems are harder to solve than others, though in many of the very hard problems are in fact so difficult to wrap our heads around, that the mere formulation of the may require several years of dedicated studies in university level just to understand them in the first place.
This is a pity, because oftentimes the problems can be reformulated in a much simpler way.
These reformulations are called equivalences, and the proof of one of those would prove the original statement, and vice versa.
Support
•
December 6, 2022
Notification - reply issue
ok, just after update fix, i tested and mostly worked the reply.

however, just got a notification of a post, and following that, i was totally unable to reply to THAT post , nor the header post.

no reply at all. (i had to hit home to get the reply button to show)

normal refresh wouldnt show.

:)