Discover
DigitDAO
354 members
DigitDAO is under the NameDAO project initiated by .bit, dedicated to boost the development of science, and encourage more people to explore the future of humankind.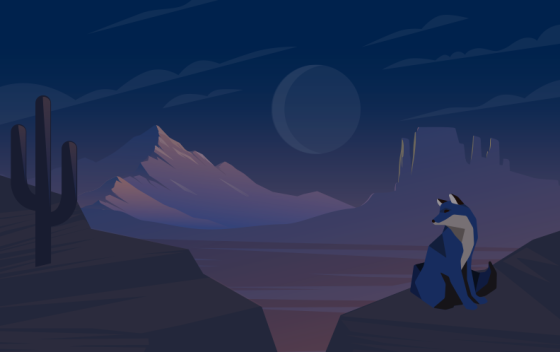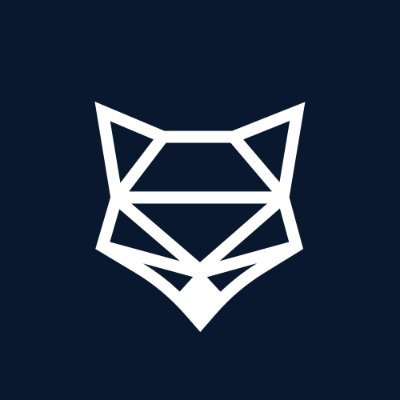 ShapeShift
1730 members
Welcome to the official forum for ShapeShift DAO. Learn more at shapeshift.com
SeeDAO
1194 members
SeeDAO 是一个基于区块链构建的数字城邦,其使命是连接100万 Web3领域的华人,并促进社区成员的"连接、流动、交换、自由"。为此,SeeDAO不断为华语世界推出Web3的公共物品,孵化DAO的基础工具,建立线下网络,帮助更多人在DAO中生活。SeeDAO is a network polis based on blockchain. Its mission is to connect 1 million Chinese in the Web3 field and promote "connection, flow, exchange, and freedom"。
Support
452 members
Get help and leave us feedback to build a better Metaforo.
THORSwap Community Forum
127 members
A dedicated hub for $THOR community to govern & drive adoption of THORSwap.
CKB Community Fund DAO
158 members
To support community members in building and exploring the CKB ecosystem.
DigiFunDAO
57 members
DigiFunDAO is a fashion brand focus on metaverse, which is governed by DAO.
WeAreCrudeBorne
105 members
Hello Anon - You are early but you need an egg to access 👇 https://opensea.io/collection/crudeborne-eggs 🦉 @CrudeBorne
People to follow
angyts.eth
@The_OpenDAO The market is a device for transferring money from the impatient to the patient. The successful warrior is the average man, with laser-like focus.
baiyu
Initiator of SeeDAO. Cofounder of CryptoC. SGN#121. BAYC#5276
ErnestOfGaia

Here is a list of my projects, socials, hobbies, and means of which folks can support my work. http://cointr.ee/ernestofgaia #ernestGoesToBlockchain
willy
willyfox #Buidl the change you wish to see in the world. Download @shapeshift and donate for free on @Givethio #bestdayever http://github.com/shapeshift http://github.com/giveth
Recommended posts
Builder DAO
•
Posted in #Question & Answer
•
July 9, 2023
Having issues with fetching data from Arweave using the HTTP API
DigitDAO
•
Posted in #Proposals
•
October 31, 2022
我(7774.bit)计划将抢注的 90% .bit账户捐赠给 DigitDAO | I (7774.bit) am planning to donate 90% of my accounts to DigitDAO

提案发起人:7774.0x.bit
背景
10月18日,.bit 团队释放了新一批账户,我抱着试试的心态,没想到自己部署的注册商领先了所有注册渠道。据我了解,其他的注册渠道在释放开始时出现了节点问题,以至于交易长时间无法被区块链打包。让我有机会注册了大量心仪的账户,惊喜!

.bit 是我从它上线前就一直在关注的项目。我喜欢他们的理念,产品的质感以及团队的努力。当我没有太多.bit账户的时候,我希望我可以拿到每一个优质的账户。但当这么多优质的账户都意外的集中在我手上时,我突然发现这可能是一个非常糟糕的局面,人们可能会因此失去参与 .bit 的动力,.bit 将拥有一个不健康的生态。最终我拿到的这些优质账户,也将变得毫无价值。

因此,我在思考,或许我可以捐出我所抢注到的 90% 的账户。但我不会给到任何具体的人,我希望直接把它们给到社区手上,把他作为社区资产的一部分。捐赠给 DigitDAO 或许是不错的选择,这也是我将提案发在这里的原因。


具体安排
- 提案发起后,如果赞成票超过300票,我会将 90% 的账户捐给 DigitDAO
- 我希望能激励更多人来参与 .bit 生态的建设。因此,如果你能在提案的评论区提供关于 .bit 的有价值的评论或建议,我将在投票期间从90%账户中随机挑出20个账户,优先赠送给发表这些评论的人

做出这个决定需要对抗人性中的弱点。如果 DigitDAO 利用这些账号让 .bit 社区变得更强大,我就不会后悔这个决定。希望 DigitDAO 能善待我的善意。短期利益和长期利益,个人利益和社区利益,怎样相辅相成,一起实验一把!

感谢 arvinc.bit 协助我完成此提案,并将其翻译成下方的英文版。

附:捐赠清单



Proposal Initiator: 7774.0x.bit

Background:
On Oct 18, the .bit team released a new round of accounts, and I tried to implement a register service, but with no intention to outcompete all the other register channels. To my knowledge, the other register channels had some node issues at the beginning of the release phase, and due to the transaction cannot be packed by the blockchain caused by this node issue, I was able to get ahold of many accounts I want, which really shocked me.

.bit has always been the #1 product on my watchlist since day 1. Really like the idea of the product, notions, and the hard work the team has put into .bit. So when I don't have many good accounts, I really wish to have some, from which I have created the register service of mine. However, I woke up to find that suddenly all of these good accounts are all in my hands only, this is a catastrophic situation. I think people would lose their passion about this product and could really sabotage all the great work the team has put into it. If .bit's ecosystem cannot progress anymore, my accounts would become worthless.

I'm thinking maybe I can donate 90% of my accounts. But not to any single individual or any group, I think the community should have them as their collective assets. Donating to DigitDAO might just be a great choice, and that's why I'm posting the proposal here.


Proposal Implementation
- If the people voting YES for this proposal exceeds 300 people, I will start the donating process.
- I wish to encourage more people to build for the .bit ecosystem together. Therefore, if you have any constructional advice or ideas, please post them under here, and I will randomly select 20 of my 90% accounts to give to these people who have great advic, during the 7-days voting phase of this proposal.

To make this decision is hard and contrary to my own interest. But if DigitDAO can utilize these accounts for its good cause, I will not regret this decision. Let's try this out together.

File: List of accounts to be donated.

Special thanks to arvinc.bit who have helped me prepare this proposal and translated it into English.
RebeccaWONG
SeeDAO
•
Posted in #P3 提案
•
October 18, 2022
DeSchool及其他SeeDAO生态DAO tool助力SeeDAO协作升级解决方案(v1)
立即行动:
1、使用DeSchool、Ensoul、dc、notion完善SeeDAO on boarding流程
2、使用DeSchool、Ensoul承接SeeDAO社区教育、岗位初选,以及成员身份体系建立
3、推进SeeDAO生态DAO tool协同发力
4、启动SeeDAO成员链上简历计划
提案背景:
长期以来,SeeDAO在社区运营和治理中面临两大突出问题:
一、不断有对web3的工具和理念完全陌生或懵懵懂懂的新人涌入社区,他们遇到问题时的第一反应是随便找个dc频道发问,或者抓住比较热情的社区成员反复问,以至于资深社区成员往往应接不暇;或同一个问题(往往是ABC问题或是对SeeDAO历史好奇,甚至是Web3 101问题,比如怎么在钱包上做链切换)反复被问到。
二、在SeeDAO,不管是社区或公会的on boarding规则和细节,还是社区治理的一般性规则和阶段性共识,比如已经完成的"SeeDAO元规则",以及正在制作中的"SeeDAO治理手册",都缺乏更加直接、轻便、灵活的呈现形式,也没有验证"你对该规则已有足够了解且可以在社区中进一步发展"的工具。
同时,另外一个冲突也在越来越清晰的暴露出来:为了能够更清晰的定义岗位职能、要求、标准,也为了更精细的描述规则,SeeDAO的治理文档越来越多。而对于任何成员,特别是新人来说,这将是融入SeeDAO社区所面临的一个压力相当山大的预备工作。
随着市政厅走上正轨,公共岗位开始竞聘,社区bounty陆续准备发放,公会和项目活动越来越多,一大波又一大波招募面试眼瞧着正在路上,但纯人工cover此项工作,一是面对SeeDAO日益全球化的发展趋势,对面试官将极不友好;另一是不同于传统岗位招聘和面试模式,自组织的很多岗位招募原则均为"最低标准是门槛,门槛之上做得越好激励越多,组织越受益,共创多赢机会越高。"因此,异步对接、自主应募,以及工具的使用在下一个治理阶段中,将越来越重要。
初步方案:
【注】part I-III为近期即可实现方案(即刻或1个礼拜内),part IV为中期可实现方案(1-3个月),part V为远期目标(3个月之后)
WeAreCrudeBorne
•
Posted in #Useful Tools and Links
•
October 2, 2022
Create Separate Wallets For Your Eggs

In Metamask you can create additional wallets so you can separate out your eggs.

Click on the circle in top right and select "+ Create Account" and name it whatever you want.


Click the circle again and switch to that wallet address. Copy your ethereum address and go to OpenSea.
On OpenSea Click the three dots below the egg you want to send and select Transfer.
Enter the Ethereum Address (verify it) and send it.
Your transaction should show your transfer from Account 1 or whatever your main is named to the newly named wallet.

To verify your transaction open the new wallet and import the CB.EGGS token by doing the following.

Click "Import Tokens" at the bottom of the Metamask window with your new wallet.


Enter the Contract Address as copied from Crudeborne Eggs on OpenSea.
The Token Symbol should prepopulate with "CB.EGGS" and enter "0" for Token Decimal.


Click "Import Tokens" on the next screen.


Once done - you should be able to click back and close out the settings.
You should now see your egg in your new wallet. (Note - it will say 1 Egg instead of zero) if its there.

SeeDAO
•
Posted in #P3 提案
•
September 29, 2022
SeeDAO代币发行后的代币体系(含投票)
摘要
本提案主要涉及 SeeDAO 代币发行后的代币体系选择

背景
目前讨论确定内容:
存在两种PoW方式,一种是贡献PoW,一种是Seed质押PoW,无论哪种方式,其产出的贡献(即通过PoW获得SeeD的数量)均会被记录进PoW账本,在一个系统内展示。

在讨论确定 SeeDAO 经济与治理模型过程中,存在两种观点,一种是使用单一的代币体系(即SeeD),由可流通的SeeD、SGN与SBT支撑整个SeeDAO的治理。另一种是使用双代币体系,即将发放的不可转让Token在SeeD发行之后不取消;即同时存在两种Token,可转让的SeeD与不可转让的治理token,通过治理token、SGN与SBT支撑整个SeeDAO的治理。


Metaforo Study Group (Chinese)
•
Posted in #General Discussions
•
September 27, 2022
Support
•
Posted in #Tutorials
•
September 15, 2022
Program Information and Enrollment

https://metaforo.io/airdrop
What can you do with Metaforo Badges?

Badge token is your proof-of-early-adopter in Metaforo, and you will be able to showcase the badges in any Metaforo community as part of the built-in POAP support. You'll also be able to vote on Metaforo governance (e.g. vote on new features) going forward.

How do I claim it?
baiyu
SeeDAO
•
Posted in #P3 提案
•
September 4, 2022
SeeDAO 大理活动整体策划和安排
背景
8.19-8.20,大理 Web3 大会。
在8.10-20 期间,SeeDAO 准备举办自己的周边活动,重启SeeDAO, 展示形象。
现在只有在大理的几个小伙伴在组织事情,时间精力非常有限;另外一方面陆续有很多seedao小伙伴抵达大理,需要了解seedao的整体行动安排。
因此,迫切需要活动整体策划、招募统筹协调人,招募有意愿参与的小伙伴参与进来,并做好宣传曝光。

摘要
本提案包含整体活动策划方案、统筹人员、预算申请。

方案
由婉卿完成、舟舟完善的策划案如链接: